Contactless menus
Traditional menus are often handled and touched by multiple people. By replacing the need for physical menus, you make your customers' experience safe and hassle-free. Simply by scanning a QR code, customers can access the menu, browse, and place their order.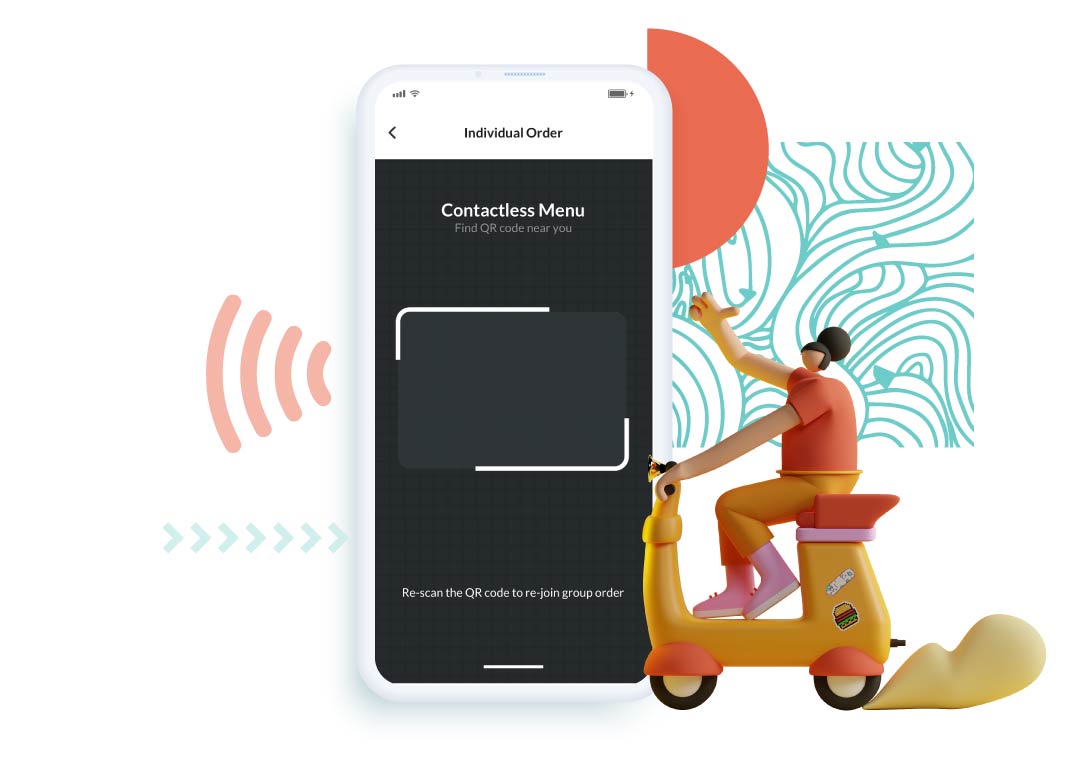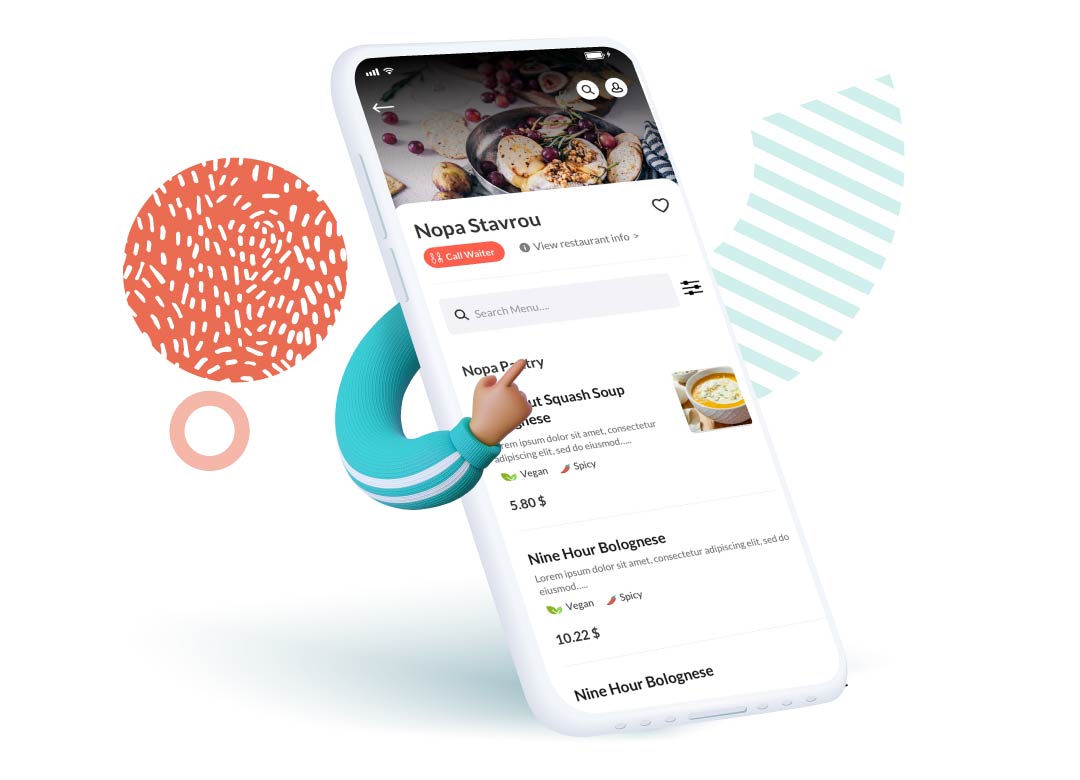 In-app ordering
Customers can browse menu items, view detailed information and photos of each product, and easily place their order right then and there, and send it directly to your dashboard for a completely contactless, integrated user experience.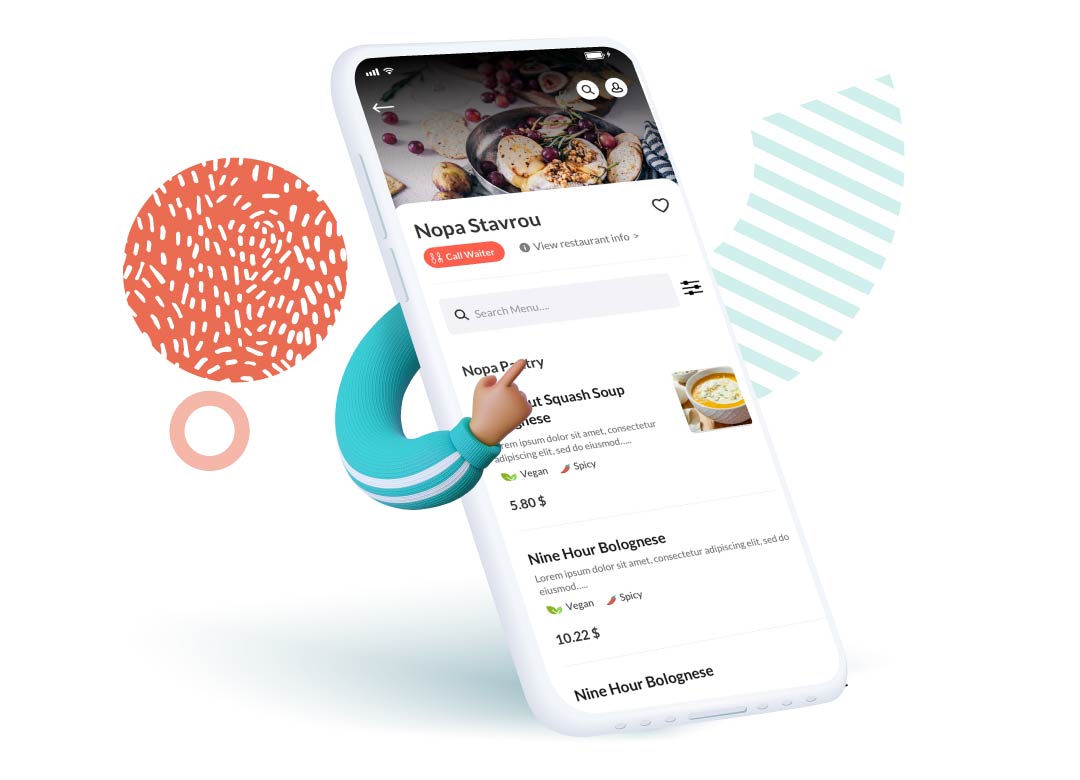 Pay or add to tab
Make payments a seamless experience by eliminating the need for unnecessary handling of cash and credit cards. When they're ready to leave, customers can simply request their bill and pay for their order or add it to their tab, safely and securely, using their own phones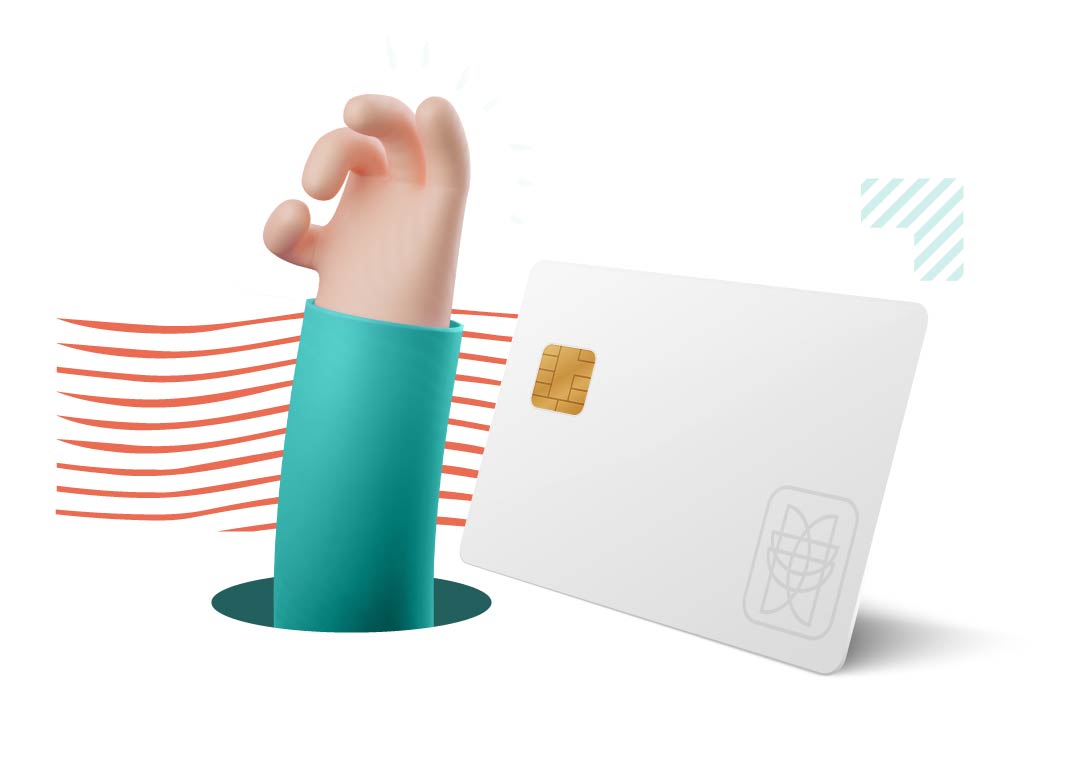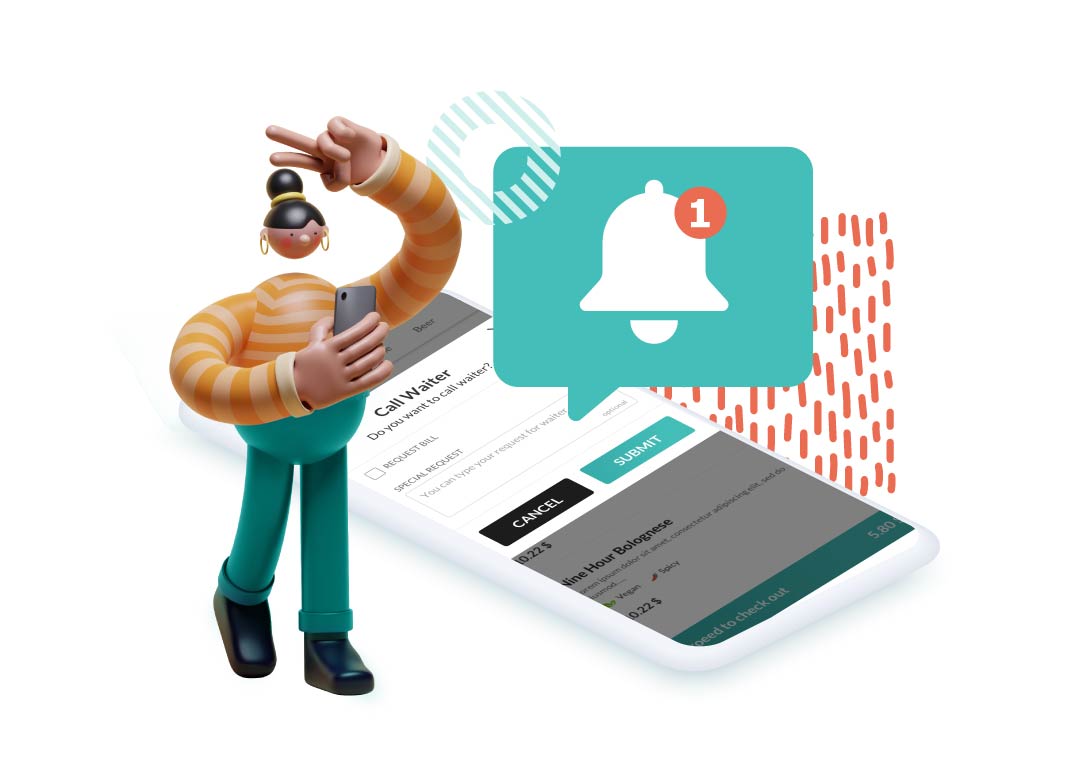 Call the waiter
Streamline your staff's efficiency by allowing customers to contact waiters directly via their phones. Wait staff will receive a notification instantly and can manage customer requests more efficiently, thus increasing customer satisfaction.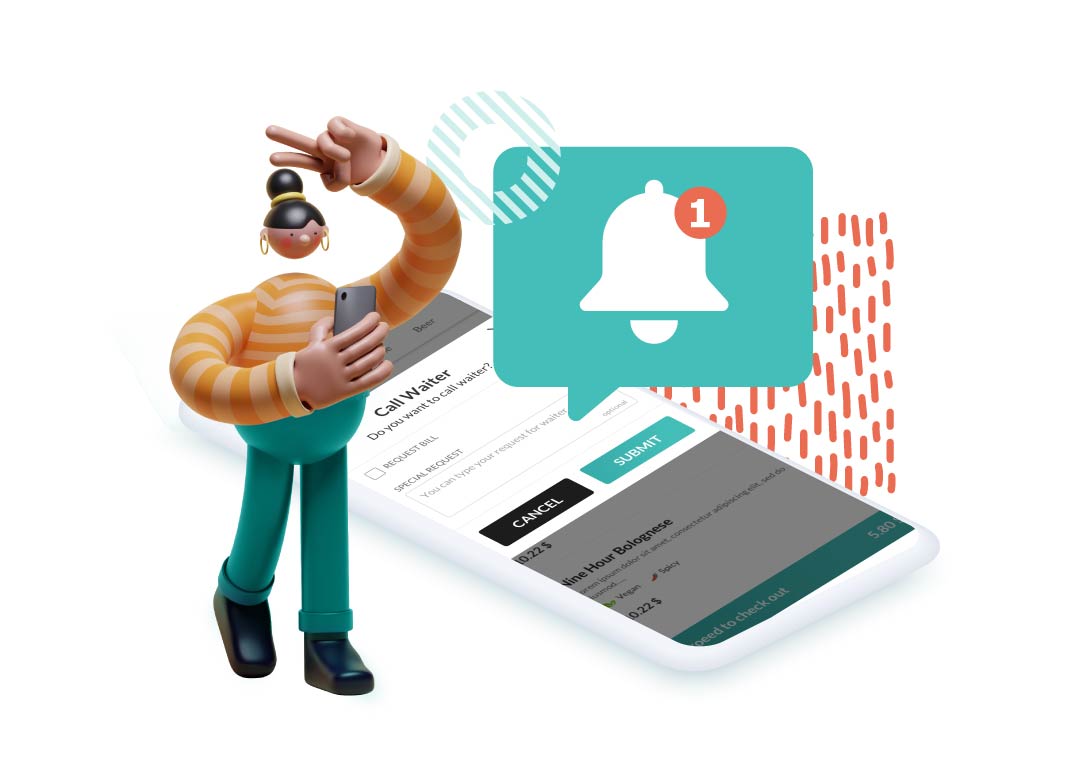 Order and Collect
Customers can place their order and they will get notified when their order is ready to collect it. No need to wait at the counter in line for their order. They can also optionally pay via the app